Garage - Bale Preparations
September 2008
We are still not ready to stack bales ... yet! Here's what needed to be done.

Our straw was delivered in late August: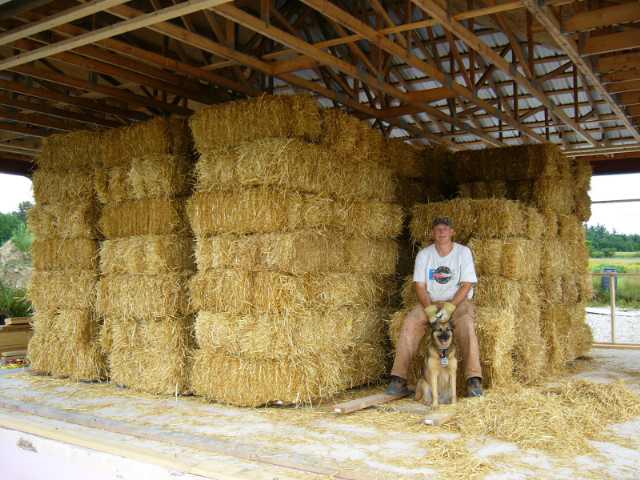 We were heading east for a wedding, so we covered up the straw.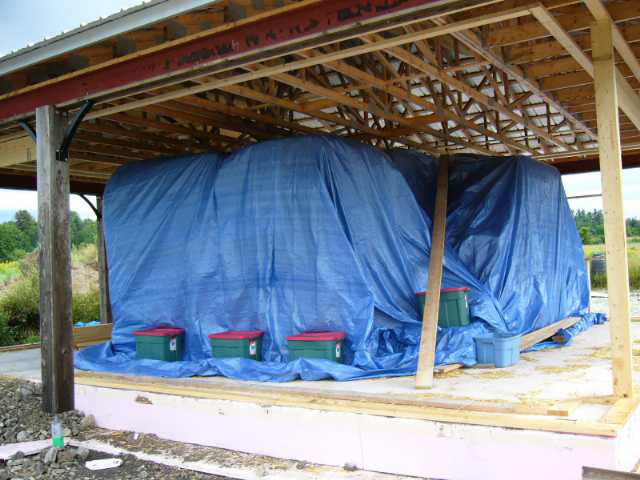 When we got back from Nova Scotia, we installed the exterior layer of mesh. Where there is straw, there is mesh.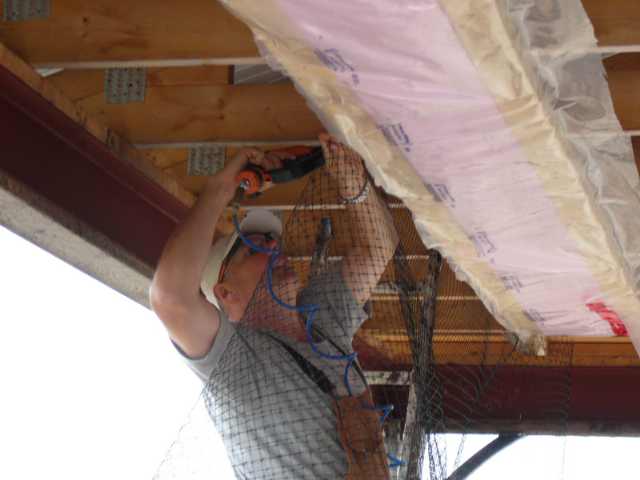 Mesh trimming - doorways & edges: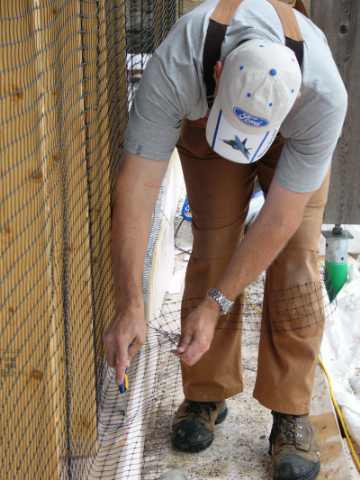 Then we moved the tarps covering the bales to the exterior of the garage. Because the big cedar posts sit about two feet from the straw walls, attaching the tarps to the cedar posts allows us access to both the inside & outside of the bale walls.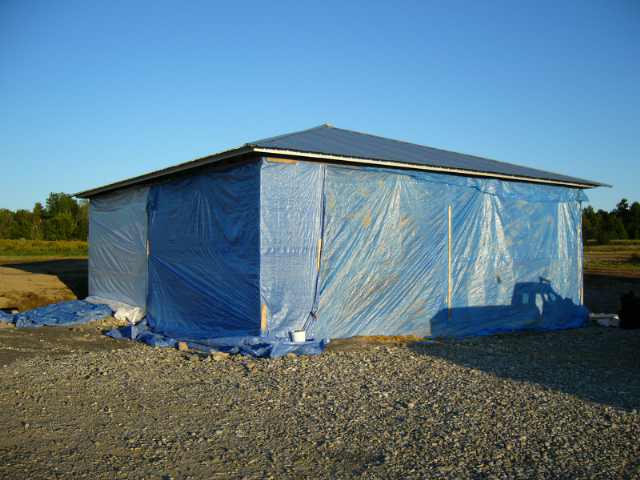 This strip of wood will sit under the drip edge. It will ensure that the drip edge slants away from the wall, so any moisture that does land there will drain away rather than pool.



Now we install the drip edge and fill the holes that the staple gun created.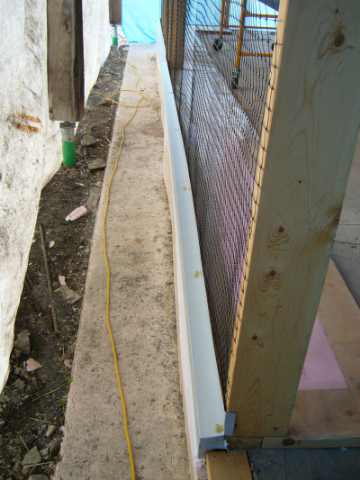 NOW we are finally ready to stack straw bales ... !!!