Concrete Part 1
May/June 2009
Murray and the guys from Town and Country Forming were awesome. Not only was their estimate lower than the others we received, they actually came in on budget, and their work was excellent.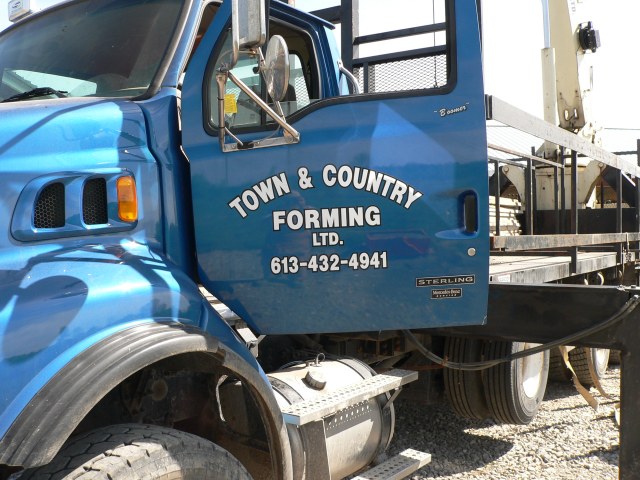 Here the guys are setting up the forms for the perimeter wall. On the right you can see some of the 117 cubic yards of 3/4" clear stone fill that goes under the slab. Although we don't have a picture of it here, Mark got to spend many, many hours in "Bucky", a rented skid steer that richly deserved its nickname moving the fill under the roof.




This is a picture of the perimeter wall form. The perimeter wall is 18" x 18". You'll note that there is no foundation wall 4' under the frost line. The structure of the house is supported by the Techno-Metal posts covered in other areas of this web site. To prevent frost heaving, a "Frost Protected Shallow Foundation" is used. More pictures of that later.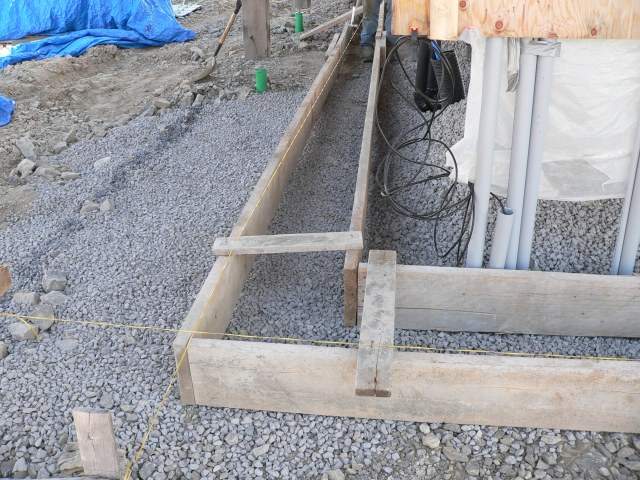 You can see the wall anchors sticking up from the concrete, and also the notch for the front door.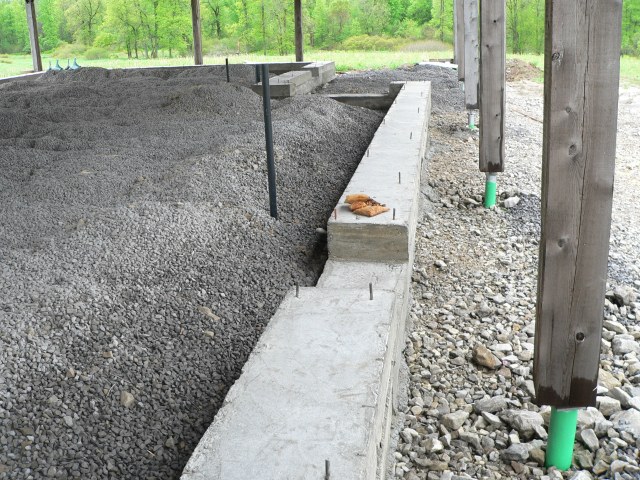 We used a combination of a rented tractor and a hand rake to level out the stone. Linda had killer abs after this (guess who used the rake and who drove the tractor :-) You can see Mark tamping the stone in the distance. You can also see the 2" rigid insulation we put inside the perimeter wall. The floating slab that will be poured later will be completely isolated from the exterior wall, thus there will be no thermal bridge to drain the heat from the slab.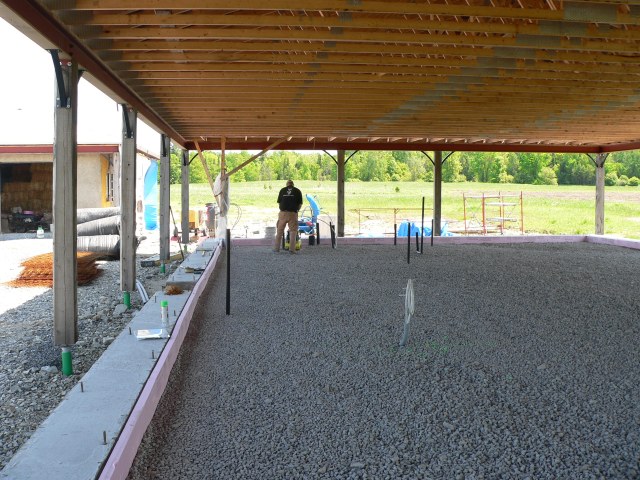 And more tamping.... this went on for hours...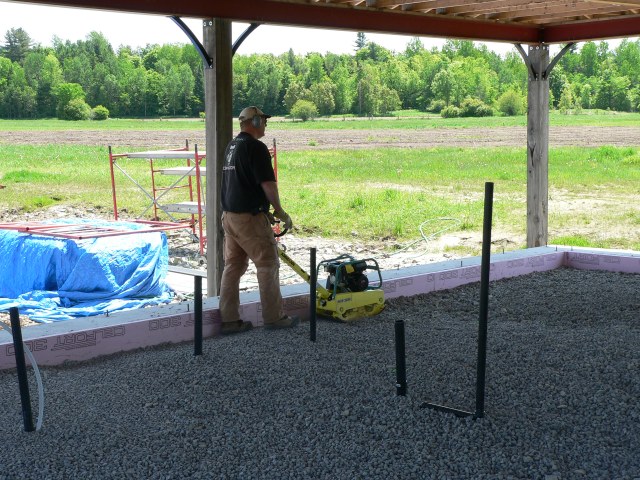 And hours...