Techno Metal Posts
Before we even pour the slab that will become our foundation and floor, we are going to build our roof structure, which will be supported by a series of posts. Once the roof is complete, we will have an 'exo-skeleton' for our house. Then slab foundation will be poured about 3 feet in from the posts on all sides. Then the walls will be built up to meet the ceiling.

Rather than digging and using concrete and sonotubes to get below the frost-line, we decided to use Techno Metal Posts. These are metal posts with a large helix at the bottom. They are basically screwed into the ground such that they are anchored well below the frost line. Each metal post is installed so that only 15 inches of the post's 10'6" length is visible above grade. We will be mounting 8x8 cedar posts on each of these metal footings.

All 26 posts required for both the house & garage were installed in one day ... but not without a hiccup ... but when are there no hiccups?

Getting set up: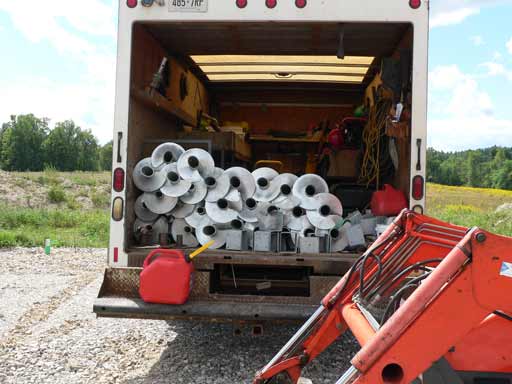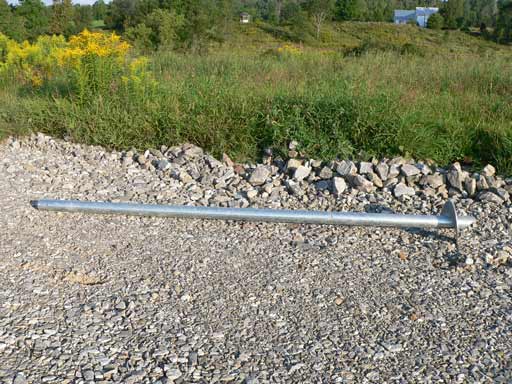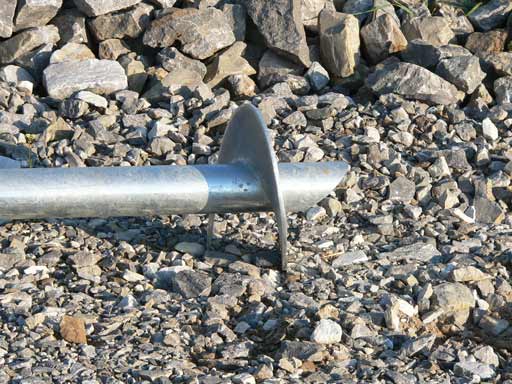 Here's the gizmo that screws the posts into the ground: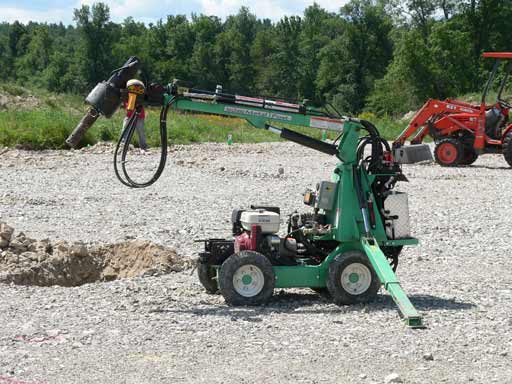 This was the hiccup: the 20 inches of rock was too much to screw the post through, so a backhoe was used to remove the stone before installation. The original test had no problems getting through the stone - but it was a smaller post. Oh well, live & learn.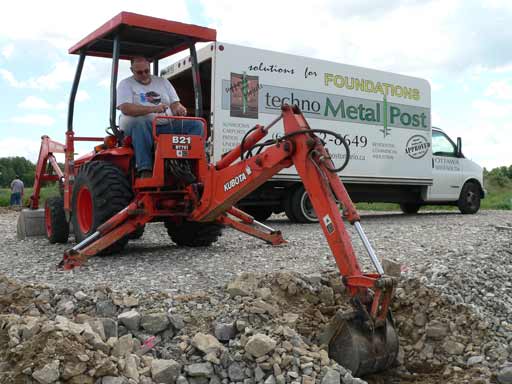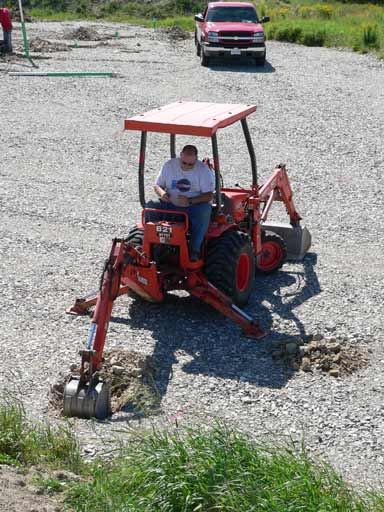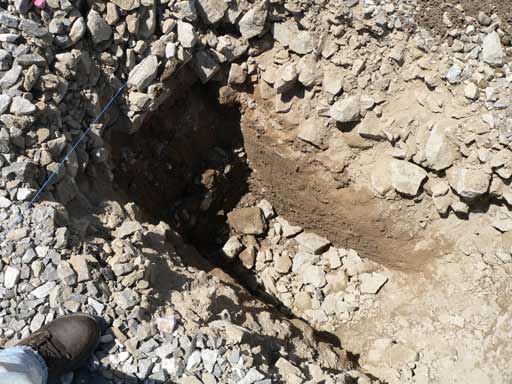 The post with it's green sleeve loaded up on the machine: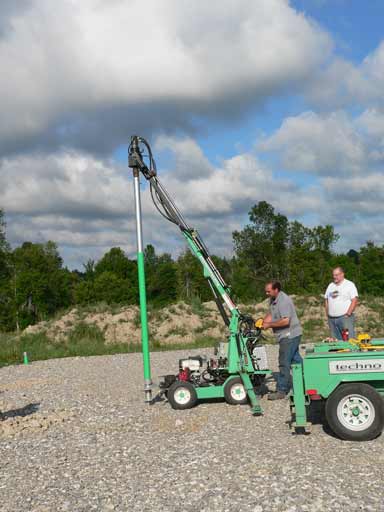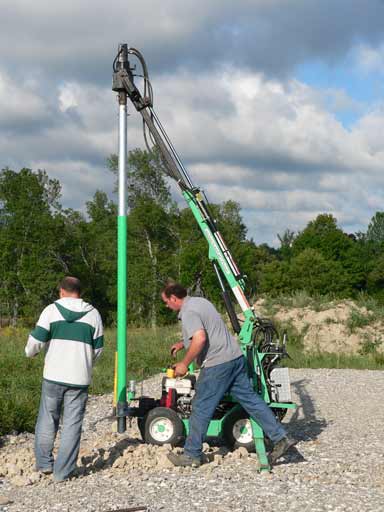 Installing the post does require a bit of tweeking as it goes in, to make sure you end up in the right spot ...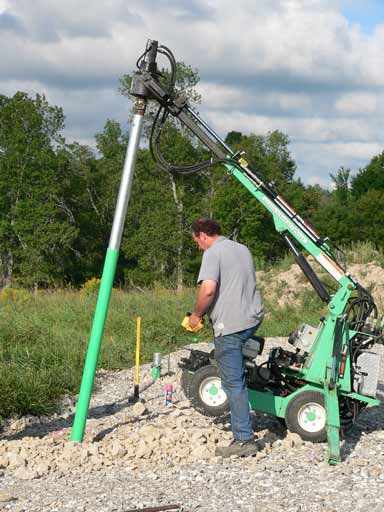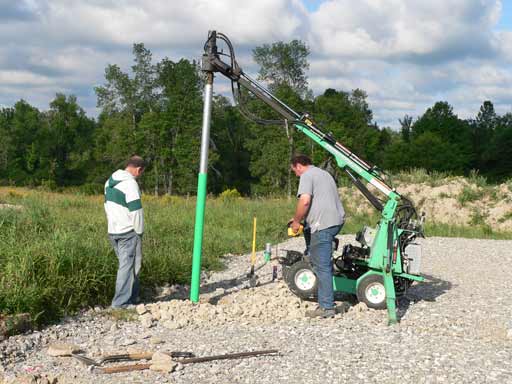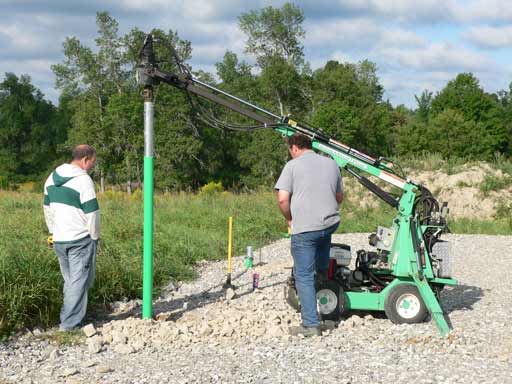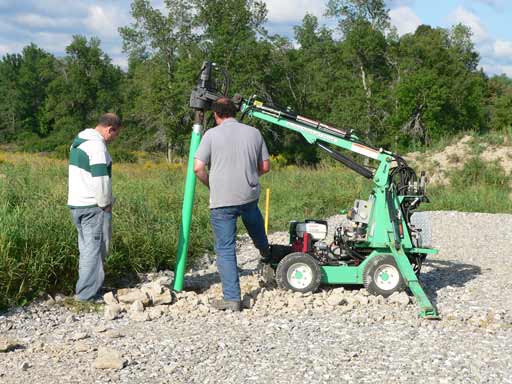 Here's couple when they are done: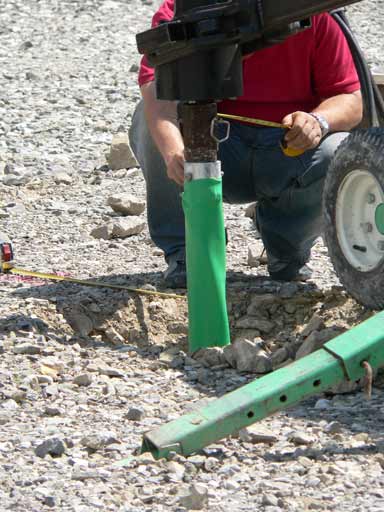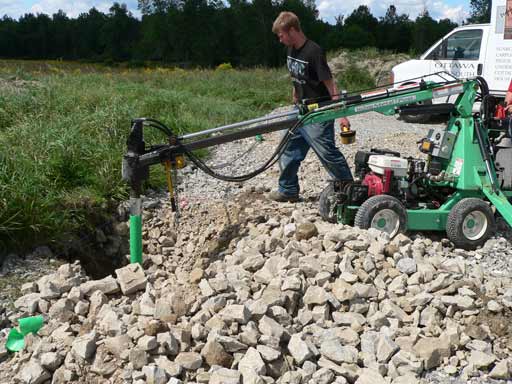 All done! On the left you can see the ends of some of the cedar posts that will eventually top the metal posts.