Patio
June 2009
We originally were going to pour and stamp the concrete patio ourselves. Being basically lazy we decided to pay someone else to do the hard part.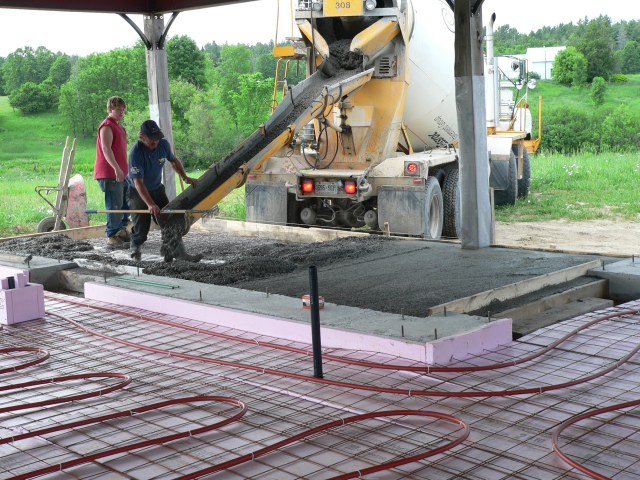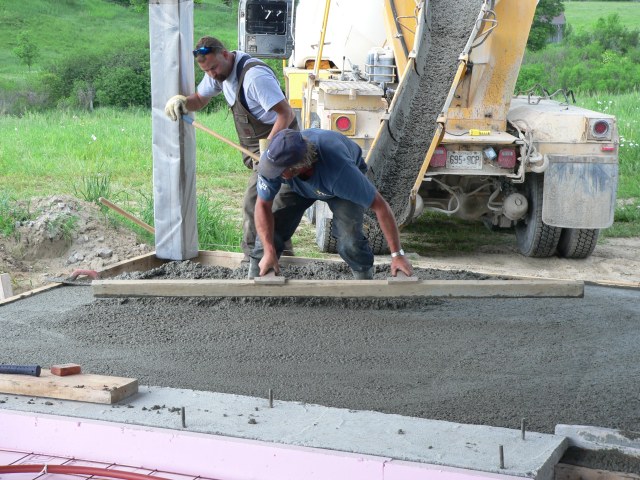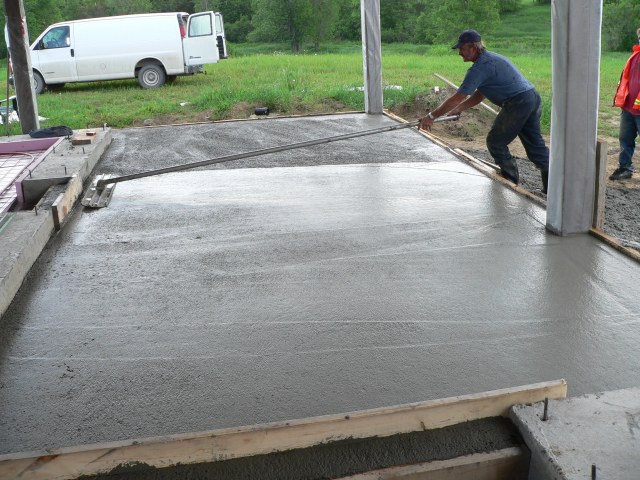 We decided to stamp the still soft concrete. We were going to do this in the main part of the house, but realized we couldn't do it ourselves (too much floor and too little time before the concrete sets). We solicited some quotes to do the job. After we came to, we decided to do a smooth, stained floor (you'll see that on another page).

Here you see the beginning of the stamping process. You spread some powered release agent and place a stamp on the concrete. You then use a tamper to pound the pattern into the concrete.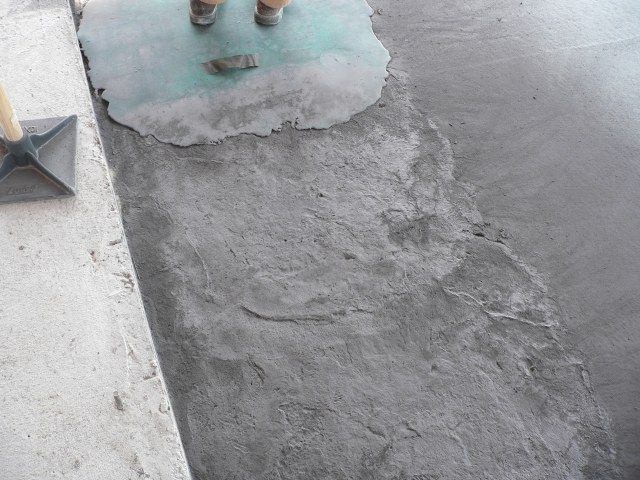 You then lay down the next stamp, overlapping the current one.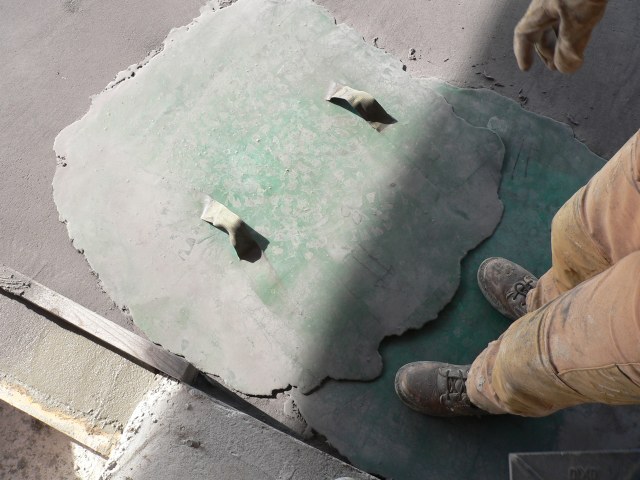 Now you lift the previous stamp and put it over the new one. This makes for a natural blending of the patterns.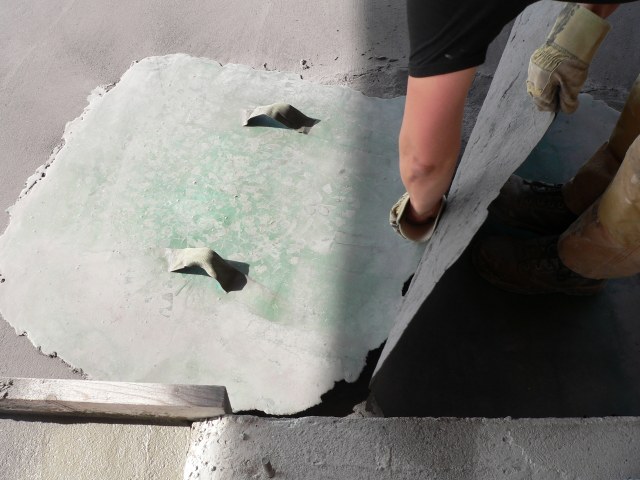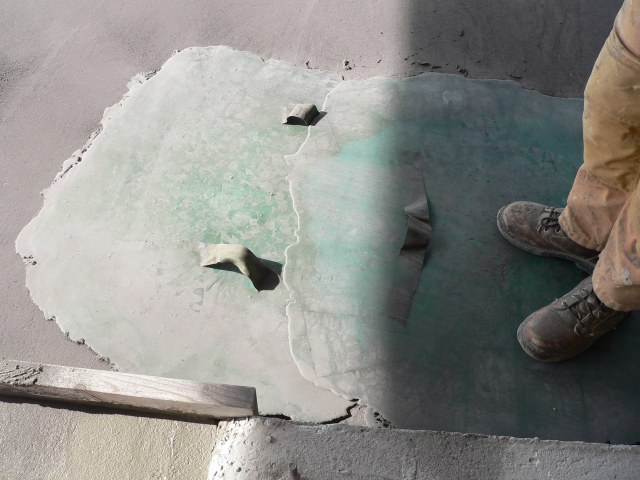 Make sure you tamp all the way around a stamp. Also, as you pick up a stamp and move it along to the next spot, rotate it 90 degrees. This will help avoid a repeating pattern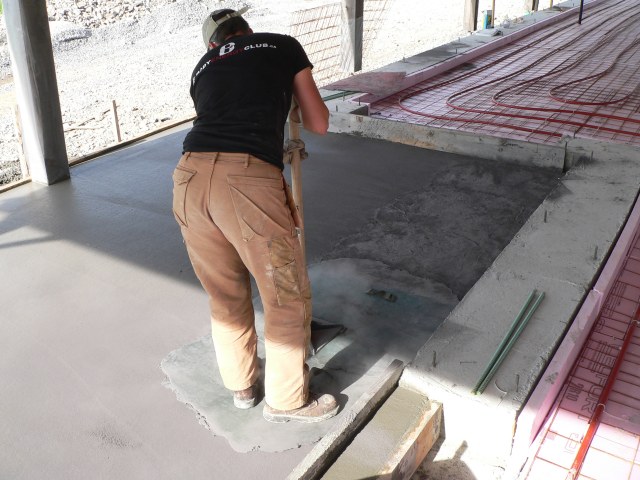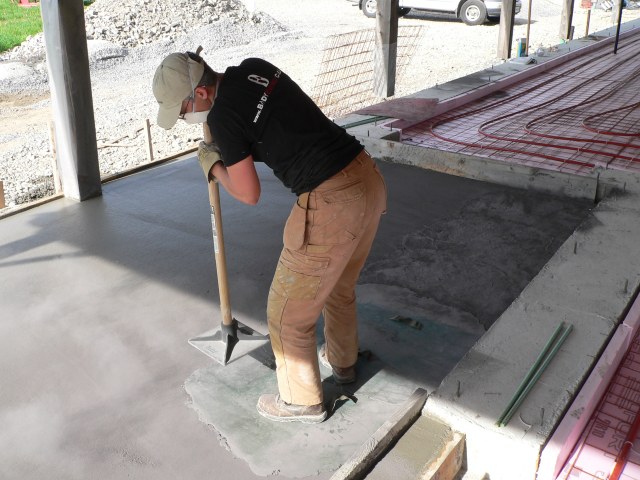 It is, however, a dirty job.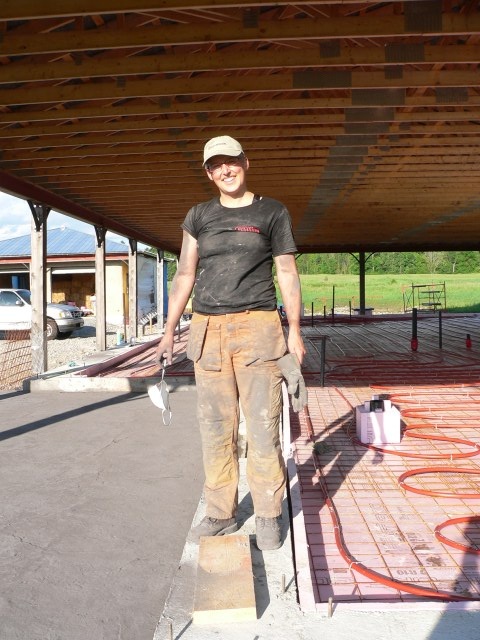 Here is a couple of views of the patio texture.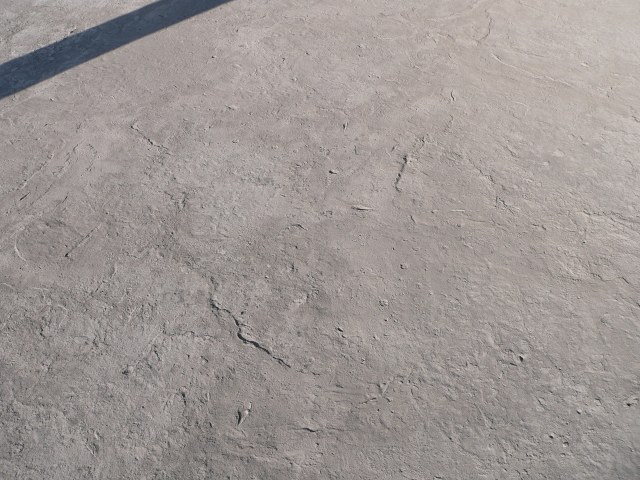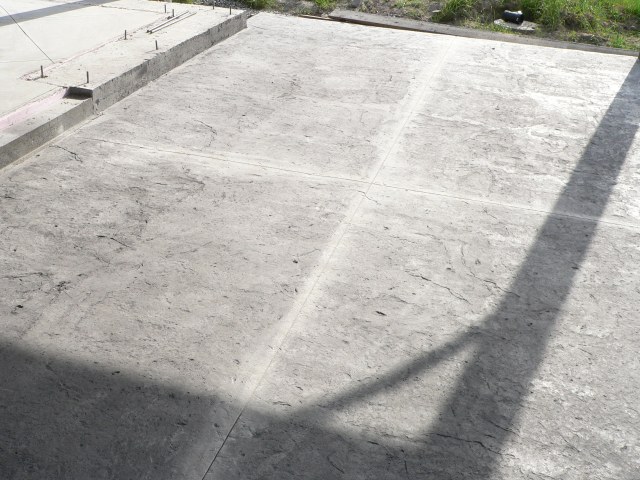 We love the patio. It faces directly north, which keeps us out of the direct sun throughout the day, thus it is quite cool and comfortable.