Septic System
March/April 2009
After of winter of itching to get started, here we have laid out the under-slab septic pipes to make sure we dig the trenches in the right spot.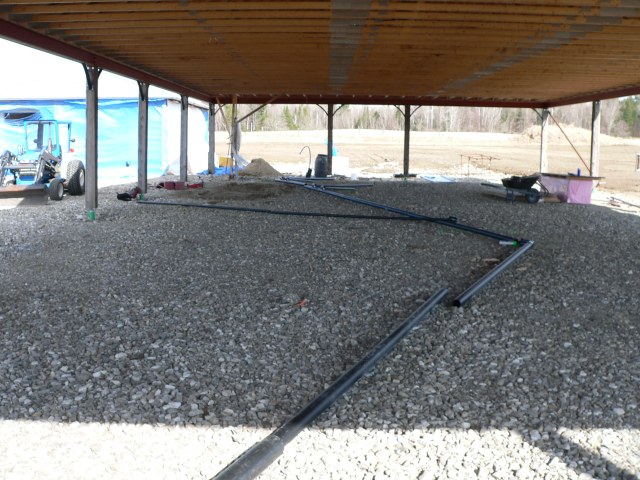 We mocked up all of the branches without glueing anything.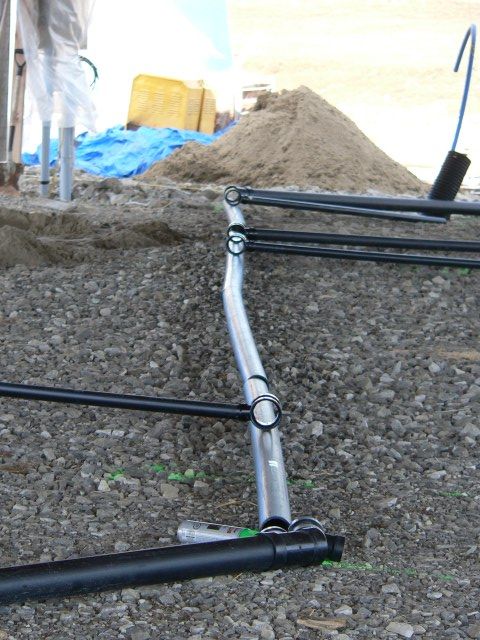 We ran the pipe right up to the 1500L septic tank




With a rented mini backhoe, we got started digging.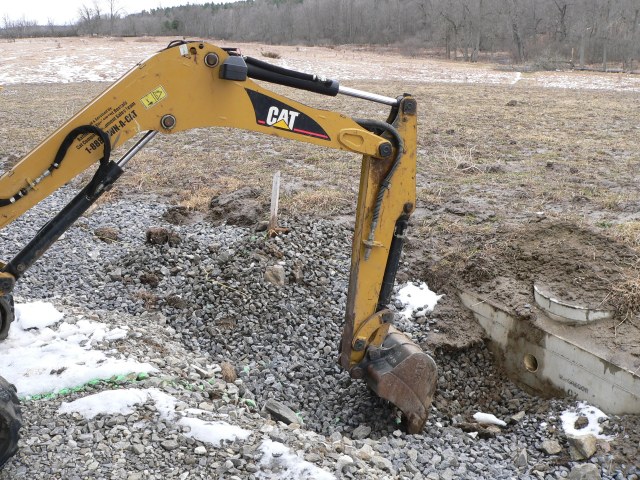 Can you tell it was cold?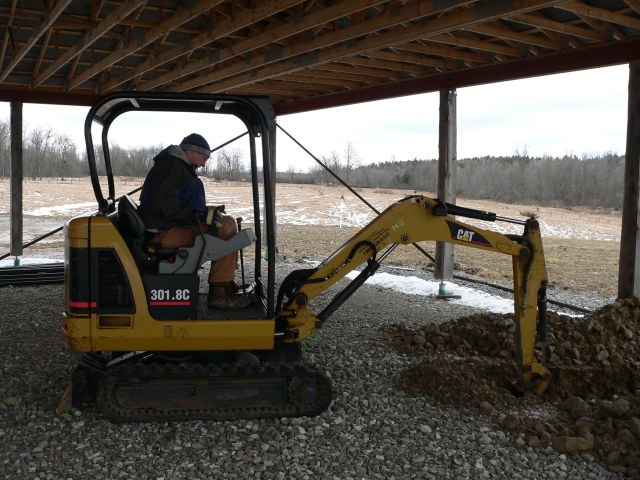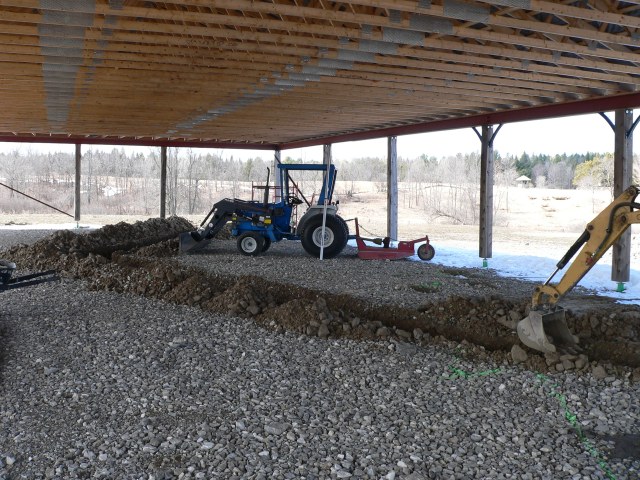 Here is the system completely assembled. Every fixture requries a drain and a vent, thus you see lots of "pairs" of pipes.






This is the floor drain in the utility room. The brass fitting is for a "drip prime". This puts a little water into the floor drain every time we flush the toilet and keeps the trap from going dry and allowing septic gasses to leak into the house. The big pipe on the end is where the clean-out fitting goes.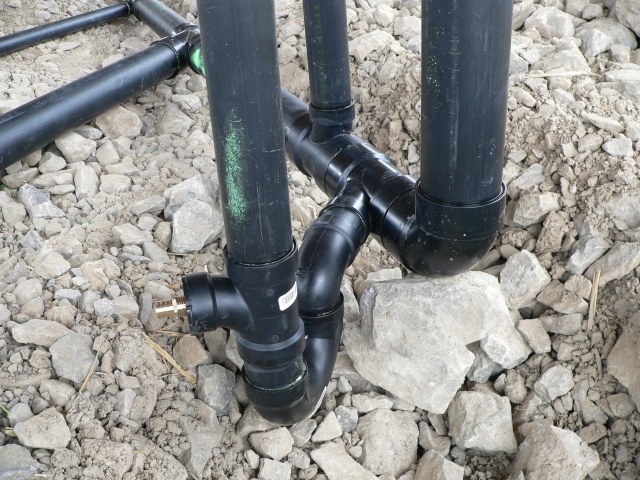 More views of the septic piping.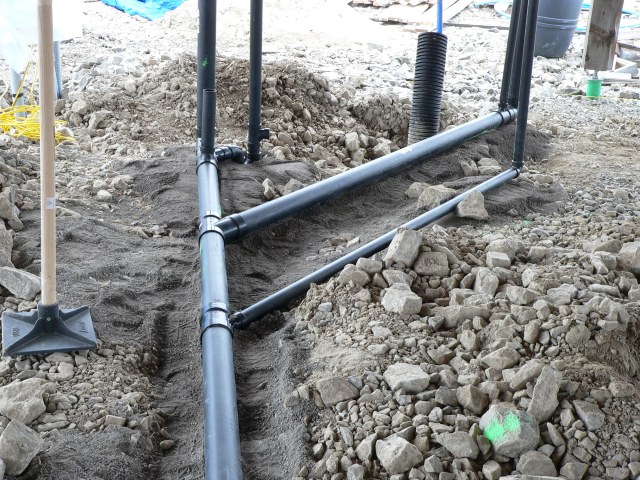 As you can imagine, we spent a LOT of time measuring where these pipes come up through the floor. Once we pour the concrete, that's it. If the pipe isn't in the right place, we're sunk. This is especially true of vent pipes that come up through the floor and into a wall to the attic, as well as toilet and shower drains. Nerve wracking, actually.